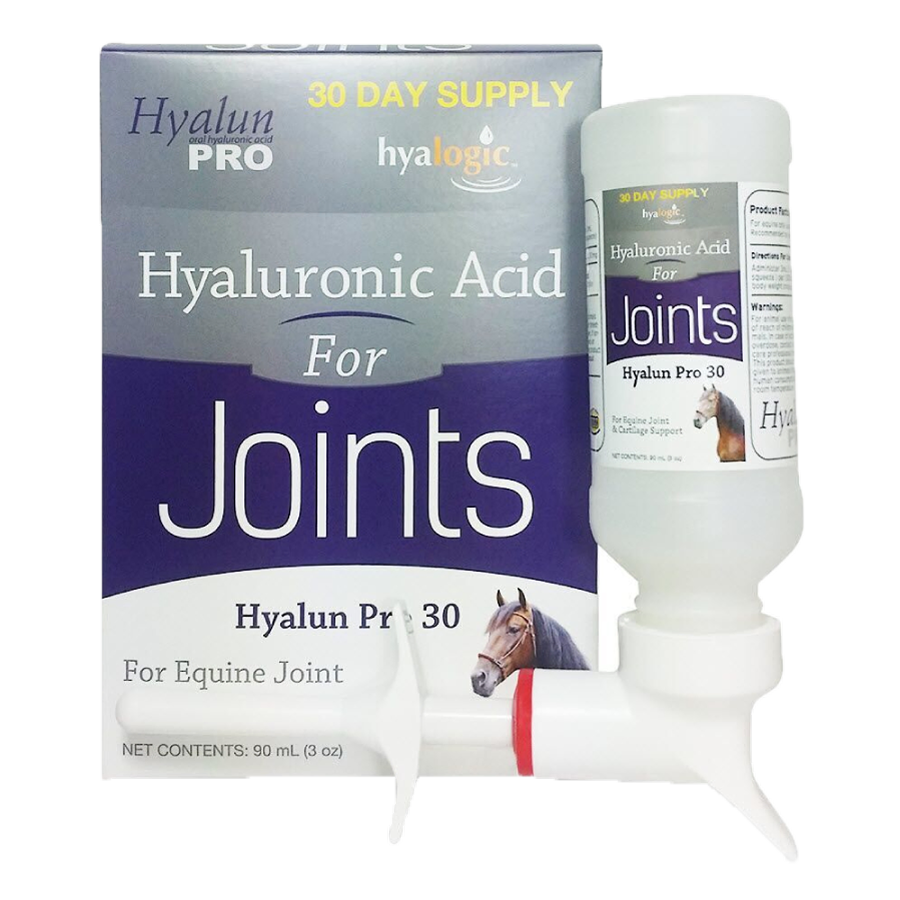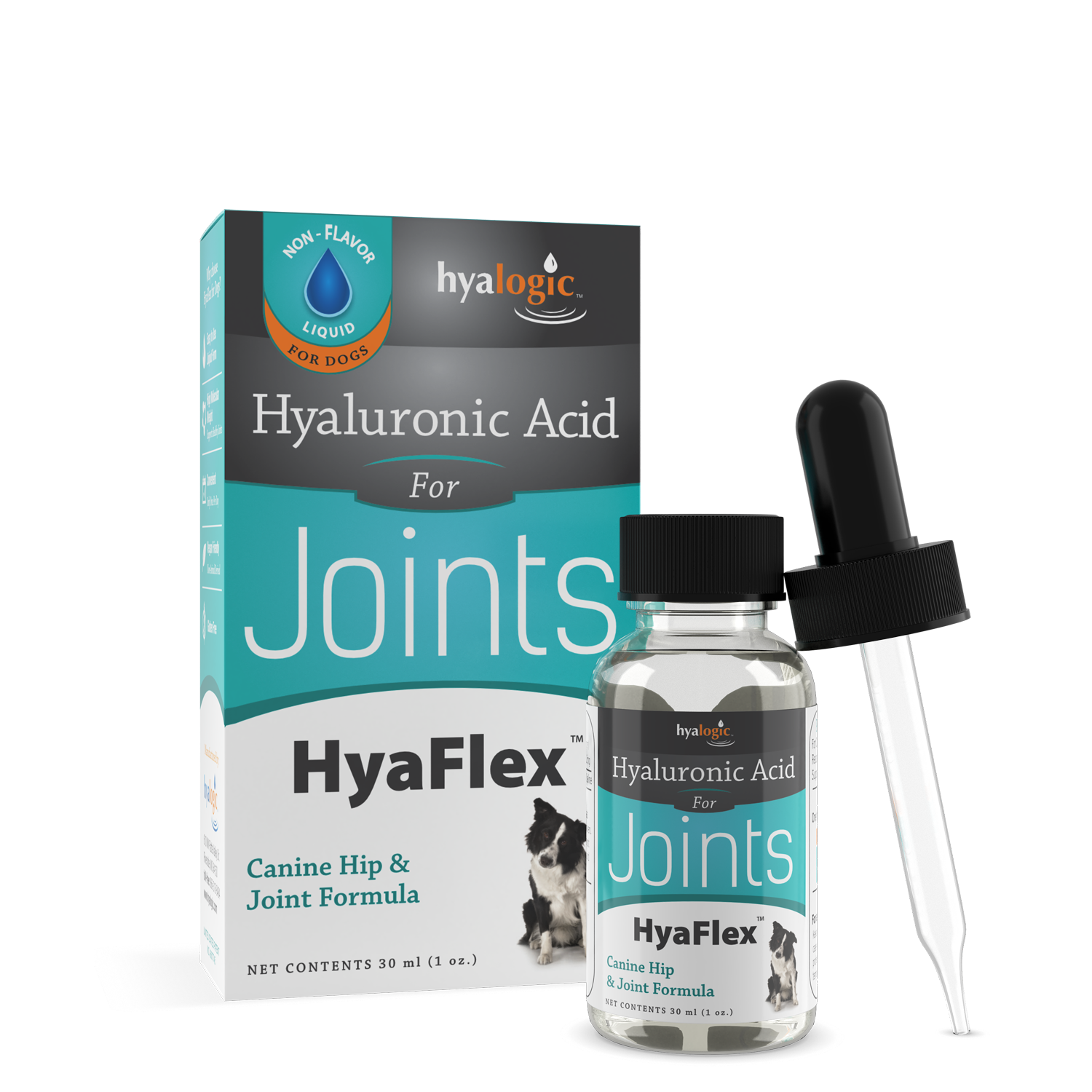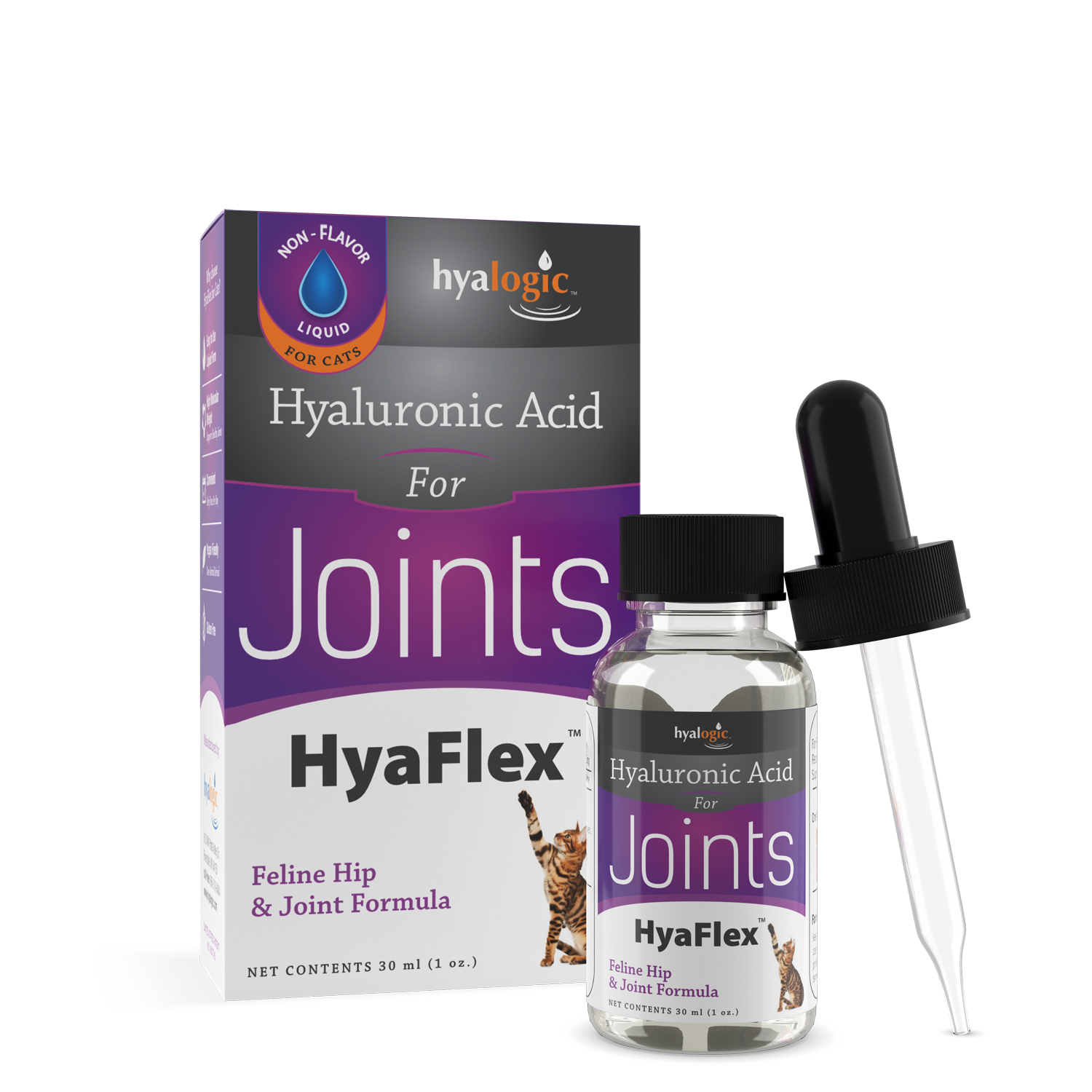 HA ANIMAL PRODUCTS
Health & Hydration
Not just for humans
Joint Support
For Animals
Your pets are a part of your family. And just like you, their joints can experience issues as they age. They depend on you to help them as they age and have challenges with mobility, flexibility and discomfort associated with normal exercise and activity.
Fortunately, Hyalogic® has a solution! Now you can provide your pet the joint, skin and eye support they deserve.
At Hyalogic®, we are committed to provide you and your pet healthy solutions for an active lifestyle.
Hyaluronic Acid
For Dogs & Cats
As your pet ages, the thickness of their joint cushioning can break down, become thin, and is often unable to cushion the joint cartilage.
This leads to increased friction on the cartilage surfaces of their joints. Taking HyaFlex™️ can help maintain the normal viscosity of joint fluid.
Hyaluronic Acid
For Horses
Hyaluronic Acid is naturally produced by the body as a part of the fluid that lubricates the cartilage between the joints.
As a horse ages, it can produce less HA and it can become more and more difficult to replace the lost HA. HA products will help pick up where the horse's body does not.
HA has a unique capacity in holding water, providing great benefit to many systems in the body. Inside our joints this means thicker joint fluid, providing more protection for the joint. For our collagen, more water equals more cushion to withstand the concussion of daily exercise. Here's the good news: Hyalogic has oral HA products for my puppies, my ponies, and my peeps!

– Natalya GrysonUSDF Gold MedalistStill Hill Dressage
ANIMAL HEALTH
Happy & Healthy
Both Inside and Out
Your pets are a part of your family. They depend on you. Provide them all the love, care and nurturing they deserve. At Hyalogic®, we focus on the natural, well-being of your beloved pets by providing premium hyaluronic acid joint support liquid supplements to help them have a healthy life.
Benefits of Hyalogic
For Your Pets
When we develop our pet care hyaluronic acid products and select our ingredients, we consider not just your pets, but you; the people who love them. A healthy pet makes your life easier, too. We understand the unconditional love our pets give us and we create products that help you give that love back.
What Customers
Are Saying
HYALUN PRO 90
"Excellent product. After 3-4 days I can feel the difference in my horse's joints, and he can move without any problems. I give it 5 stars." — Arnold
HYAFLEX FOR DOGS
"I love HyaFlex! I've been using it for my dogs and it's the only product I will use on them!" — Nicole
Joints are surrounded by a synovial membrane, which forms a capsule around the ends of two articulating bones, and Hyaluronic Acid is a major component of the synovial fluid that lubricates this joint capsule and provides cushion.
Hyaluronic Acid is to joints as motor oil is to a car's engine: it provides lubrication to keep the parts running smoothly without grinding against each other. Similarly, with age, the viscosity of synovial joint fluid lessens. We need to maintain healthy levels of HA in the body, just as we might top off our car's oil reservoir.
Download our product catalog below for additional information.